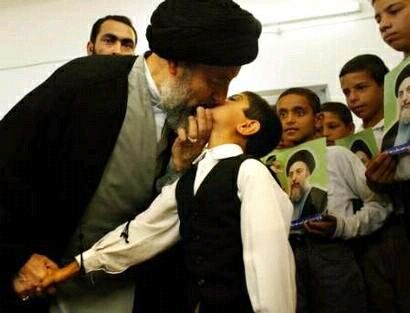 In addition to the 72+ whore al-eens (virgin sluts) that Mohamed promises (writing in his pseudonym of Allah) he also assures Muslims of the use of young boys for pleasure in his jannah paradise.

Koran
52:24
"Round about them will serve, (devoted) to them, young male servants (handsome) as pearls well-guarded."

Koran
76:19
"And round about them shall go youths never altering in age; when you see them you will think them to be scattered pearls."

The mullah pictured here could not wait for Mohamed's jannah bordello and so he has sex with a "scattered pearl" right in the middle of the street. Mullahs, imams, sheikhs, muftis, Mohamed and other assorted Islamic perverts are above the law.

When Catholic priests molest children there is a law, there is a justice that holds them accountable. The imams ARE the law, justice and the government in Islamic states. So they can do their shameful acts in public. Who is going to stop them?